Most roofs have a variety of obstructions that have to be negotiated while accessing across the roof. These may be parapet walls, monitors, vents, ducts, pipe bridges, cable ladders to name a few. Our roof step overs, steps, ladders etc ensure this difficulty is reduces.  
Roof Grip offers a range of access accessories that allow for continuous and safe access across any roof area.
These include:
Cat ladders
Roof steps ladders
Bridges
Roof Step Overs
All products are manufactured from aluminium so are therefore light weight and virtually maintenance free.
We can also offer a wider range of aluminium fabricated products for various applications.
It is often a requirement to gain access to the roof before you can access across the roof. Roof Grip makes available a wide range of purpose made aluminium cat ladders.
Depending on the height of the required access the ladder can be a simple wall mounted ladder (Type A). As the height increases and the application changes the ladder may have an upper handrail fitted (Type B) and for high ladders a man cage is included (Type C).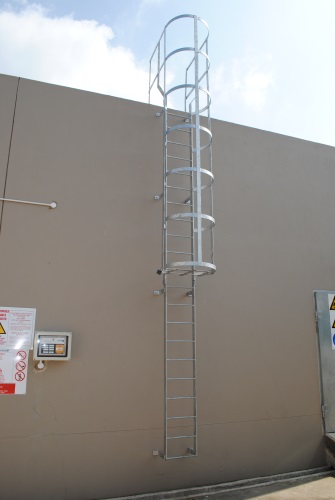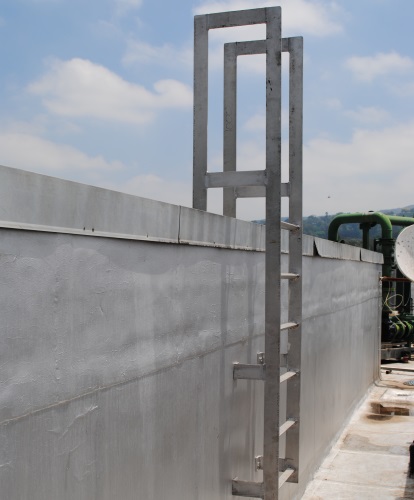 Roof access is often required up or down parapets or onto or out of plant wells. This access is taken care of by our purpose made aluminium step ladders. 
The ladders are available with or without handrails and the design may vary depending on the application.
The ladders is mounted to either roof sheeting, brickwork or onto concrete surfaces.
When accessing the roof of a complex building structure there is often the need to cross gaps between 2 different roof sections.
Roof Grip offers a range of aluminium bridges in order to make this access simple and safe. Most gaps are not more that 2-3m but we can simply and effectively span up to 6m gaps.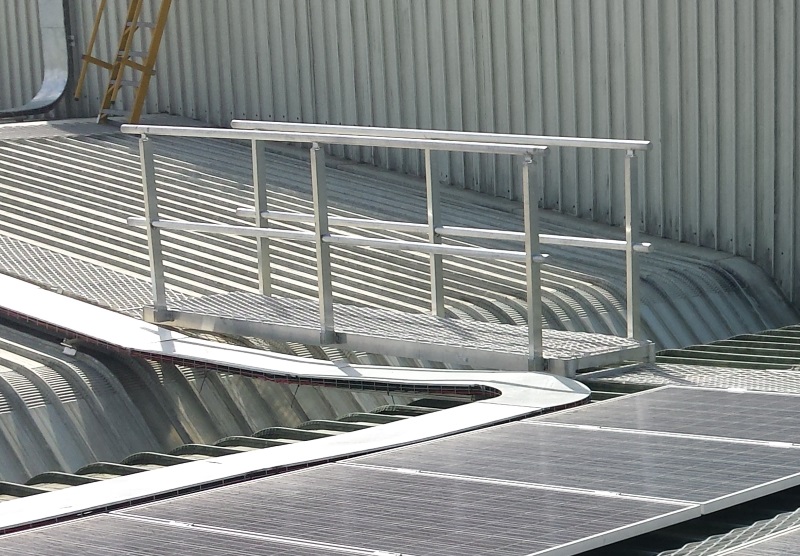 Most roof areas have obstructions of one sort or another, ridge monitors, air conditioning ducting or pipe bridges often lie in the line of most convenient access. At roof Grip we offer a wide range of Step Over structures to make access contineous and safe.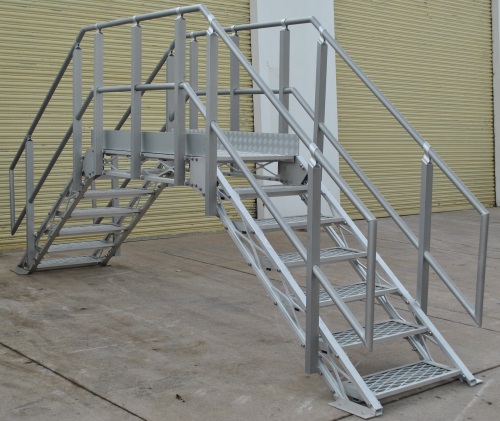 ROOF GRIP ACCESS SYSTEMS
Manufactured by:
Alifab
43 Yarborough Road
Mkondeni
Pietermaritzburg
KwaZulu Natal
South Africa
Tel: +27 (0)33 3869291