ROOF STEP ACCESS STAIRWAYS are roof access steps manufactured for use on metal roof installations with a pitch of more than 10°.
Roof Step is an all aluminium alloy product making it:
Corrosion resistant
Light weight
Durable
Roof Step components are manufactured in 2 step modules that are mounted in an elevated position above the roof sheet. Ampligrip expanded aluminium flooring forms the step section of the stairway.
Roof Steps design lends itself to mounting on curved roof structures. The angle of the step may be altered to suit the curve of the roof making access safe and simple.
A detailed specification on the product is available here.
Roof Stairways are designed to be fixed along the ridge on a roof pitch of over 10°.
When a walkway is required up the slope of a roof that has a pitch of more than 10° Roof Step is ideally suited. 
Roof Step is fixed to the roof ridges either using seam clamps or bonded brackets, depending on the sheet profile. The step assembly is mounted on elevated bearer bars protecting the integrity of the roof sheet.
It is important to position the step assembly centrally over the roof sheet ridges.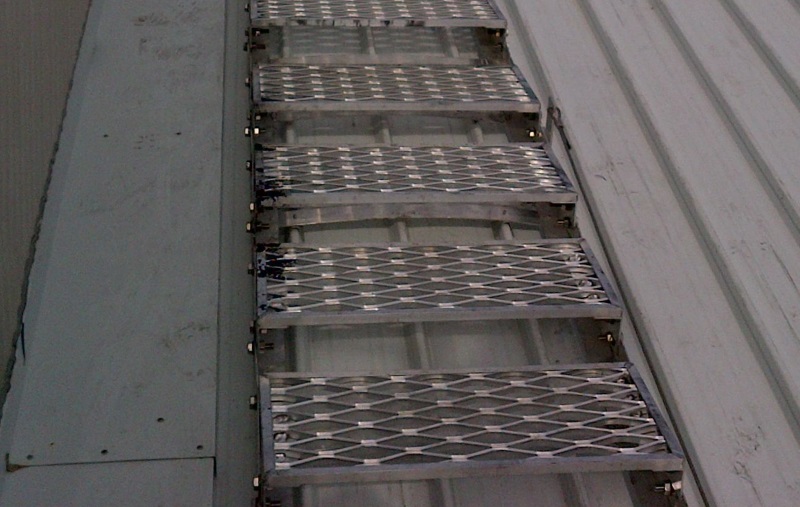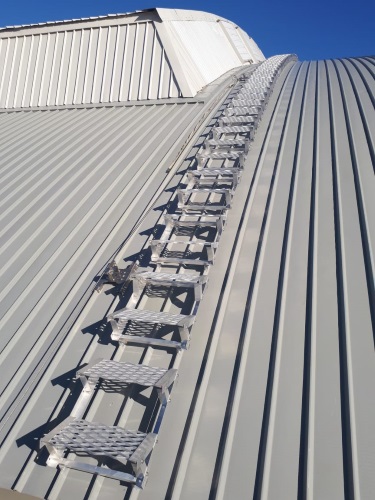 LEVELLING BRACKETS ARE FITTED IN WALKWAY INSTALLATIONS THAT LIE ACROSS THE ROOF SHEET RIDGE WHERE THE ROOF PITCH IS MORE THAN 10°.
Levelling Brackets are used to level walkways laid across the roof sheet on roof pitches of over 10°.
The spacing of the brackets is determined by the roof sheet profiles ridge spacing. The brackets are fixed into position using either seam clamps or bonded caps, depending on the roof sheet profile.
The angle of elevation is determined by the pitch of the roof.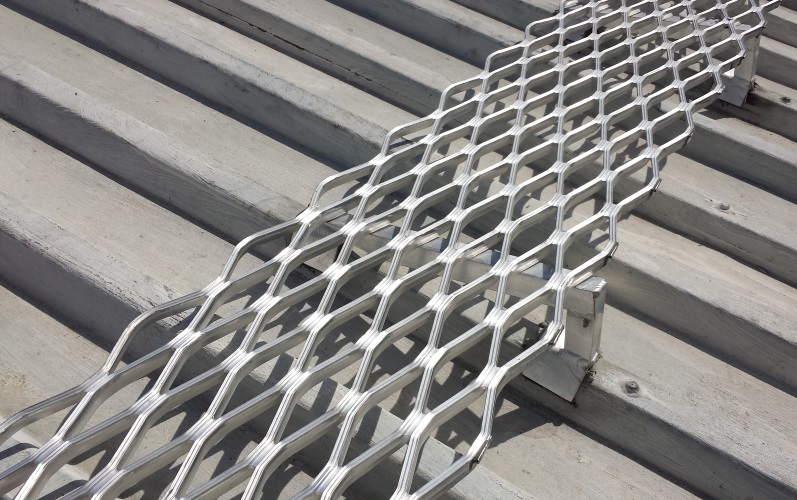 Roof Grip Access Walkways are installed so that they are elevated above the roof sheet surface. This ensures that no rubbing takes place that could damage the roof sheet integrity.
The elevated bracket consists of a ridge fixing, either clamped or bonded, a horizontal bearer bar to carry the walkway and top hat clips to hold the walkway in position.
A variation of these brackets will be used either across or along the roof sheet ridge.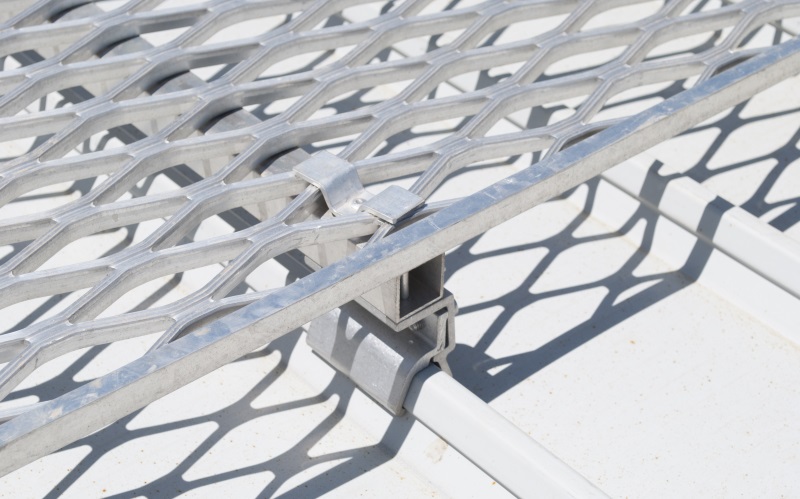 A special mention is to be made of Bonded Brackets. These can be elevated brackets that are fitted to roof sheet profiles that do not lend themselves to having a clamp bracket fitted, normally pierced fixing roof sheets.
Bonded brackets still have a bearer bar to elevate the walkway and top hat clips to hold the walkway in place.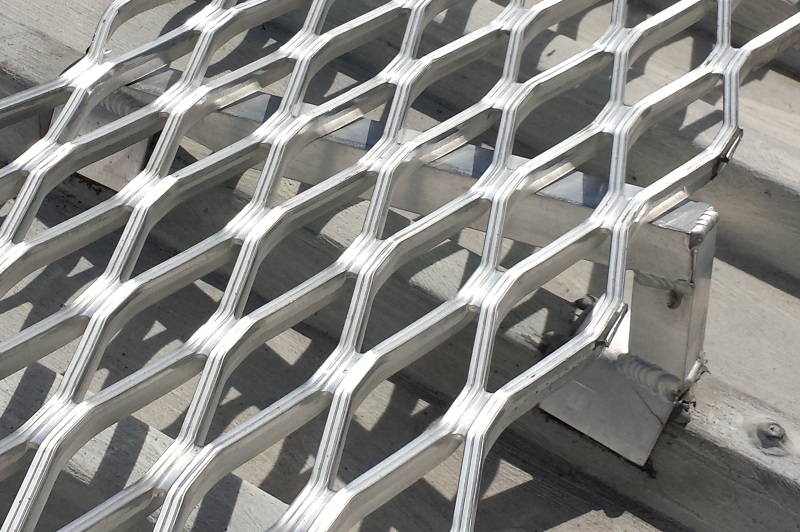 ROOF GRIP ACCESS SYSTEMS
Manufactured by:
Alifab
43 Yarborough Road
Mkondeni
Pietermaritzburg
KwaZulu Natal
South Africa
Tel: +27 (0)33 3869291